We developed a detailed promotion strategy for each of the three channels.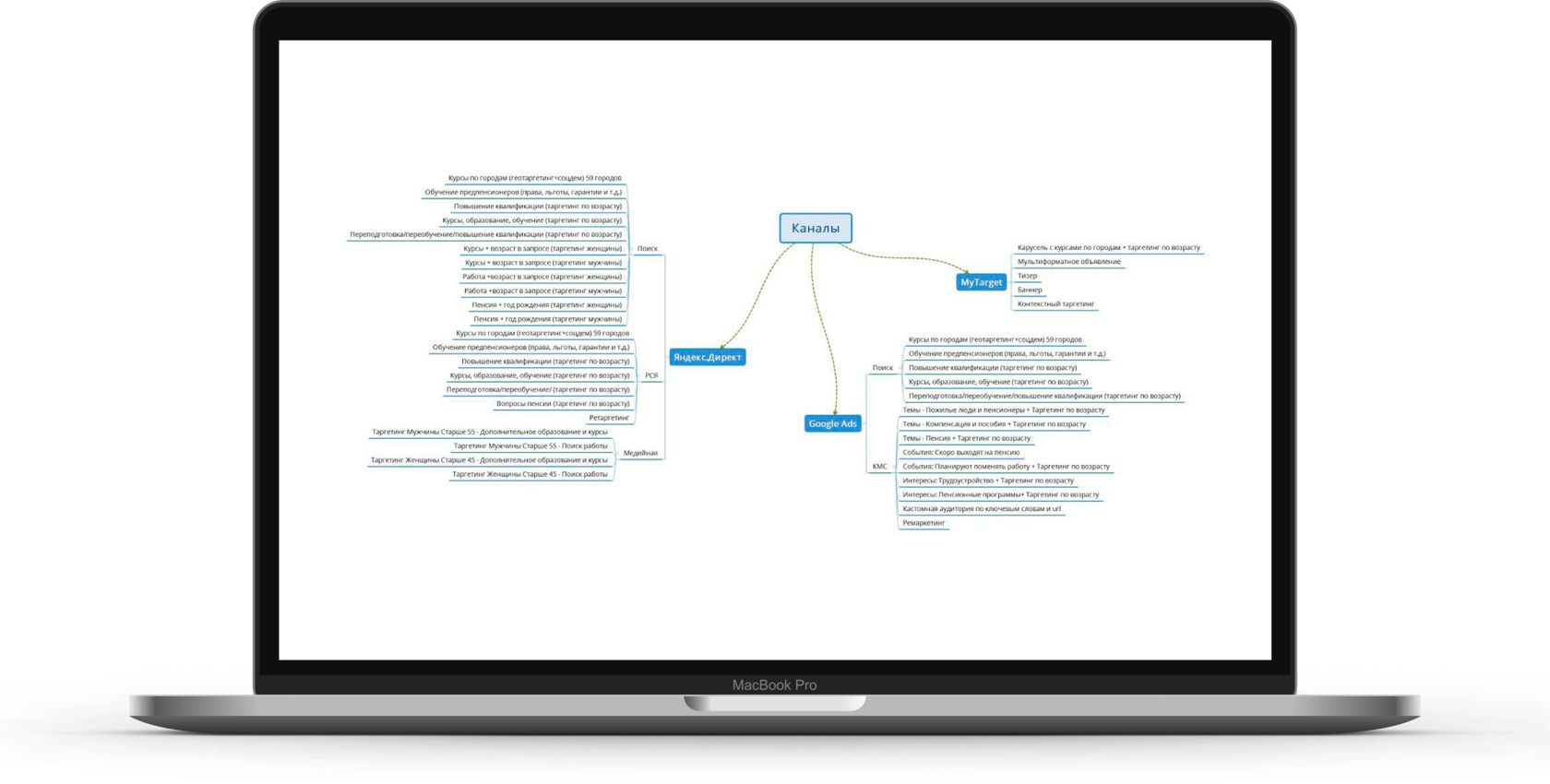 Targeted at meeting the constant demand for specific programs and retraining in general, among people of pre-retirement age.

We have chosen My.Target platform for the popularity of the "Odnoklassniki" social media platform and Mail.ru group projects among the target audience in Russian regions.
The purpose of the campaign was not limited to attracting leads for participation. We actively used display advertising with custom creatives for each city to increase knowledge about the program among the target audience.